Quick Summary:
EV is the future of automobiles, there is no doubt about that. Helping the environment as well as saving energy. Now if you are thinking to meet the demands of society to enable this revolution, you have thought of enabling Electric Vehicles with their power fuel. You want to figure out the total cost to install EV charging station, and hence here is the place where you get your assumptions and calculations met.
Introduction
Electric vehicles are somehow beginning to amass more attention and are growing to be well-liked among the wider population. In fact, the demand for electric vehicle charging stations is increasing as the electric vehicle ecosystem continues to expand.
The question is, how? Well, beyond the environmental advantages, customers are converting to EVs due to a range of other reasons. Some include their outstanding efficiency, lower energy prices, need for minimal maintenance, and superior performance.
As part of the Make in India program, the Indian government has also decided to revoke the license for the public charging stations for electric vehicles. Therefore, starting a business with an electric car charging station can relatively turn out to be an excellent idea for entrepreneurs.
Currently, it is observed that the majority of car owners charge their electric vehicles overnight at their apartments for short-distance trips. But, as the electric ecosystem develops, there may be a demand for a sufficient public charging point network to allow people to schedule lengthy journeys with their preferred EVs.
Startups and entrepreneurs have a golden chance here to flourish in this industry due to the growing demand for the network of charging stations. But before that, you are probably here because you want to know the cost to install EV charging station. Well, here you go. Let's talk about how much EV charging station installation costs in general.
What Are the Types of Commercial EV Charging Stations?
Your need for electrification will determine how much is the cost to install EV charging station. You must be aware of the ideal power level for your company.
There are three different power levels for EV charging stations: Level 1, Level 2, and Level 3 or DC fast charging.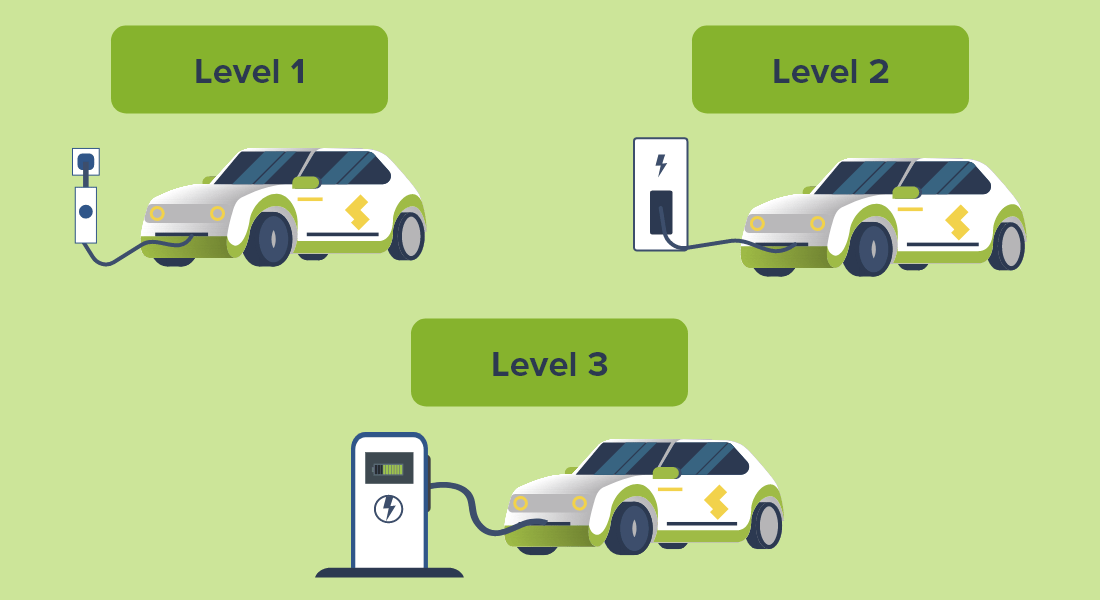 1. The EV charging equipment standard for household use that uses a 120 volt wall plug is Level 1. This type of EV charging equipment charges EVs quite slowly.
2. Public charging stations frequently have Level 2 chargers, which operate on 240 volts.
3. The strongest of the three, DC superchargers charge at 480+ volts. The quickest method for charging an EV right now is with a DC fast charger.
Now, because EV batteries could only handle DC power, the alternating current (AC) supplied by Level 1 and Level 2 chargers must be converted to direct current (DC) by the battery of the electric vehicle. The conversion is what accounts for the Level 1 and Level 2 chargers' sluggishness in comparison to DC fast chargers.
Are you looking to set up the EV charging infrastructure?
Get in touch with the top DC Fast charger manufacturer to install EV charging station at minimum cost.
What Does the Cost to Install EV Charging Station Include?
You must take infrastructure and installation costs into account when estimating the cost of establishing an EV charging station on your property. The cost of building infrastructure will be the highest and therefore will rely on:
Cost of supplying electricity to the public EV charging stations
Costs of labour and supplies for the electrical conduit and wire, that necessitate digging
Costs of labour and supplies while pouring fresh concrete
Electrical panel labour and supplies (if required)
Networked or non-networked (online management system or internet connection)
What Affects the Price to Install a Commercial EV Charging Station?
EV Installation costs are generally affected by things like:
Various charges
The maker of chargers
Labor
Permits
Charger Level
Taxes
Location
Features of landscaping and illumination
Looking for a CCS Controller with all required built-in features to Future-proof your charging ecosystem?
Check out our CCS2 Controller which is the most reliable and trusted product for the EV charging ecosystem. Secure your charging ecosystem Now!
How Much is the Total Cost to Install EV Charging Station?
The price of an EV charging station varies depending on a variety of variables, including the type of charger, the number of chargers, or if a Level 2 or Level 3 charger is being installed or not.
In general, the price of a Level 2 charger ranges from $1,200 to $6,000, whereas the price of a Level 3 charger ranges from $30,000 to $80,000.
Planning for an EV charging station should, of course, take into account a wide range of additional issues, such as installation fees, licenses, and maintenance costs. However, when conducting your study, it's wise to start with the upfront cost.
The choice about whether to establish an EV charging station at your company or not must eventually be based on a cost-benefit analysis.
Compare the initial investment to the potential rewards of running a sustainable company that caters to the requirements of both your staff and customers. Electric vehicle charging stations are indeed a terrific choice for your company if the advantages outweigh the expenses.
The majority of commercial buildings choose Level 2 or DC fast chargers. As you might have guessed, Level 1 chargers are indeed the least expensive, Level 2 chargers are in the midrange, and DC charging stations are among the most expensive.
Level 2 chargers are typically used in multi-family homes or business buildings because they're cheaper than DC chargers. They also offer a charging speed that is generally sufficient. In order to properly meet their EV charging needs, several commercial properties with medium or heavy-duty EV fleets go for DC fast chargers.
Level 1 chargers are not recommended for usage in commercial buildings since they are excessively slow and risk overloading the facility's electrical lines. Level 1 chargers can result in electrical problems when utilized for a large operation considering that they were not intended for commercial use but instead for home use.
In theory, you must allocate $2,000 to $10,000 for each Level 2 charging station. This applies to both the charger as well as the electrical and construction work.
Conclusion
It's crucial to understand that the cost to install EV charging station might fluctuate based on a variety of factors. The precise price will, however, vary depending on factors like the charger type you select and the complexity of the required electrical work. However, with careful planning, you can be certain to receive the best value.
The discounts and incentives provided for business EV charging installations will eventually result in a substantially lower final amount. You may save much more money if your current electrical system can be modified to include EV charging stations.
Frequently Asked Questions (FAQs)
Tesla, Electrify America, Tata Power, Capital EV charging station, etc. are some of the top and popular EV charging stations.
As per the Indian government, there is no license needed to open and set up your EV charging station.
Norway has the highest percentage of electric cars.