Quick Summary:
Ever since the EV industry commenced in the market, more specifically India, it has consistently fought to become more adaptable and serviceable. Yet, the charging scenario and the cost of the batteries have been vehement throughout.
Despite the rampant sales of EVs, the need for cost-effective charges are a significant reason why the future of EVs in India is anticipated to hit a plateau soon. Although the call for introducing Indigenous EV Charging Solutions in the country keeps getting louder, the need for designing and manufacturing chargers in India remains quite understated.
Why Do We Need EV Solutions Designed and Manufactured in India? [Statistics]
Safety ranks first on the list if we speak about some of the major issues with the existing EV batteries and other EV solutions worldwide. Under events where EV batteries are exposed to hostile and harsh conditions for a considerable time, the potential risk of lithium-ion batteries exploding becomes a significant concern. Another reason for the desolate future of EVs in India was that individuals could not drive them over longer distances due to the battery capacity.
Looking at the statistics, a single EV lithium-ion battery in India costs around ₹5.7 lakhs, i.e. US $250/kWh. This problem has, however, been fixed and is still in progress, with the Indian government taking initiatives to build charging hubs and stations across the country. Yet, China, one of the biggest exporters of EV chargers, has been doing a great job all these years. However, with the entry of the COVID-19 pandemic, the manufacturing sector in China has hit the ground. This calls for adopting and introducing Indian EV chargers and Indigenous EV charging solutions that can offer better performance and battery life.
Holding higher ambitions to fill the Indian roads with EVs by 30%, the automobile industry in India is shifting its focus to electric mobility with the introduction of manufacturing materials. By 2030, India is anticipated to have built a robust EV manufacturing and designing market with the development of many Indigenous EV Charging Solutions in the electric vehicle industry.
With the rapid development of EV charging stations in India, the need for building a manufacturing and designing market of EV chargers in India has become crucial. With the advent of the notion that India will become a full-service EV station, who knows what's about to come next?
How is the Indian EV Ecosystem Different from the Global EV Market?
The major drivers pushing India's policies to race up the shift to e-mobilities along with growing customer appetite for the same include a lot. Owing to the rising population, weight of escalating oil prices, Russia-Ukraine war, escalating inflation, and international commitments to overcome global climate changes, India is participating in the electric mobility transition quite actively.
Although the government is looking forward to cover 30% roads with EVs, it involves a vast ground that is yet to be covered. Speaking of India's economy, the COVID-19 pandemic slowed and dampened the EV industry progress along with the market demand and to a huge extent. Nevertheless, the global conflicts amid Russia-Ukraine war has created a sense of positivity in some of the segments in terms of adopting EVs in place of petrol and diesel operated vehicles.
Considering the global sales for an instance, the increase in EV sales back in 2021 was chiefly led by China accounting to more than half (3.3 million) of the global sales. Right after 2020 pandemic, Europe registered a growth in sales by 65% (2.3 million), followed by the United States with 630,000 growth. 2022 too noted similar trends. China registered double sales compared to 2021 resulting in the highest sales in globally, followed by another 25% increase in Europe, and 60% increase in the US.
China generally has smaller EVs as compared to other markets. This eliminates the manufacturing and development costs resulting in a decreased price gap with the conventional vehicles. Today, China declares a 95% new registrations of EVs (two and three wheeler vehicles) and 90% (Electric bus and truck) registrations on a global level. China's economy is boosted with more than half of the contributions made by EV sales. Moreover, the charging infrastructure in China is quite rapid as compared to any other region in the world.
On comparing, EV sales are quite backlogged in the developing and emerging economies today. The mass-market consumers are left with nothing but the few unaffordable models. Recently, Indonesia, Brazil, and India, registered less than 0.5% of electric car sales. Nonetheless, the number of EV sales have surprisingly doubled in a couple of regions, especially India, in 2021. This little step can pave a strong path for EV manufacturers and developers in India to multiply the number of production and sales by 2030, provided that the policies, standards, customs, and investments are in place.
Speaking about the April-September (2022) era, India noted a grand sale of 277,910 electric two-wheelers. This was a massive 404% increase over the very same period in 2021 where only 55,147 units were sold. Additionally, in H1 FY 2022-2023, India listed 18,142 sales in electric cars resulting in 268% growth.
Yet, the Indian EV ecosystem is different from the global EV market which impacts custom requirements and standards for EV chargers in India. One of this involves the higher dependency on import costs. Importing batteries and other components adds up to the overall cost of EVs in India to a massive level.
Get a hassle-free, sustainable, & reliable EV charging system for your intelligent home & charging stations
Bacancy's AC Charge Controller are a sigh of relief in the modern EV-bucked lifestyle.
Central Government Encourages Indigenous EV Charging Solutions Manufacturing
To reduce the pollution levels caused by petrol and diesel-operated vehicles, the Central government of India introduced the FAME India Scheme in 2015, intending to encourage hybrid/electric vehicles in the country. In actuality, the FAME scheme (Faster Adoption and Manufacturing of Electric and Hybrid Vehicles in India) was launched by the Ministry of Heavy Industries and Public Enterprises under a crucial piece of the National Electric Mobility Mission Plan. It is an excellent strategy to leverage the adoption of hybrid and electric vehicles.
Under this scheme, EV manufacturers and providers in India are pushed to promote and manufacture more EVs and EV-related products. With the FAME scheme, the government aims to reduce vehicular pollution in India. Holding a target to transform at least 30% of the entire transport facility into EVs by 2030, FAME is also encouraging manufacturers to establish electric charging infrastructure.
With the government making 360-degree efforts to improve the public charging infrastructure in the country, several private and public agencies like NTPC, BEE, PGCIL, EESL, etc., have stepped forward to build EV charging stations, thereby developing a hassle-free charging network grid for consumers. Today, India holds a count of 1640 operational public EV chargers within its borders, thus leading to significant growth in the public EV charging infrastructure deployment. We have published one in-depth Research White-paper on future opportunities and growth of EV charging infrastructure in India. Read it now and get all the latest insides of it.
Surprisingly, with the increasing number of installing charging stations, India has exhibited a higher confidence among the public to adopt electric mobility. Moreover, the efforts extended by the Department of Heavy Industries of the Union Government via FAME has resulted in a massive deployment of charging stations across the country. Eventually, this has also led to the installation of chargers all over. Keeping this in mind, the need to manufacture EV chargers in India has increased to a great extent; hence, the central government is adopting the necessary steps to develop innovation in the country.
State Government Push to Promote Indigenous EV Charging Solutions
The state government is also extending its efforts by adopting active approaches to leverage the EV charging network and manufacturing within the country. It offers compelling incentives (capital subsidy) and 100% state GST reimbursement to the manufacturers. The good news is, some of the states have declared EV charging as a distinct category in the energy tariff.
The Indian Government has adopted a slew of initiatives to encourage and develop the adoption and manufacturing of EVs within its borders. Nevertheless, considering the substantial infrastructure and efforts, it is pretty evident that EVs have already entered the Indian market and are here to stay longer.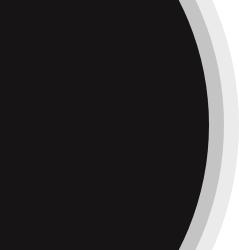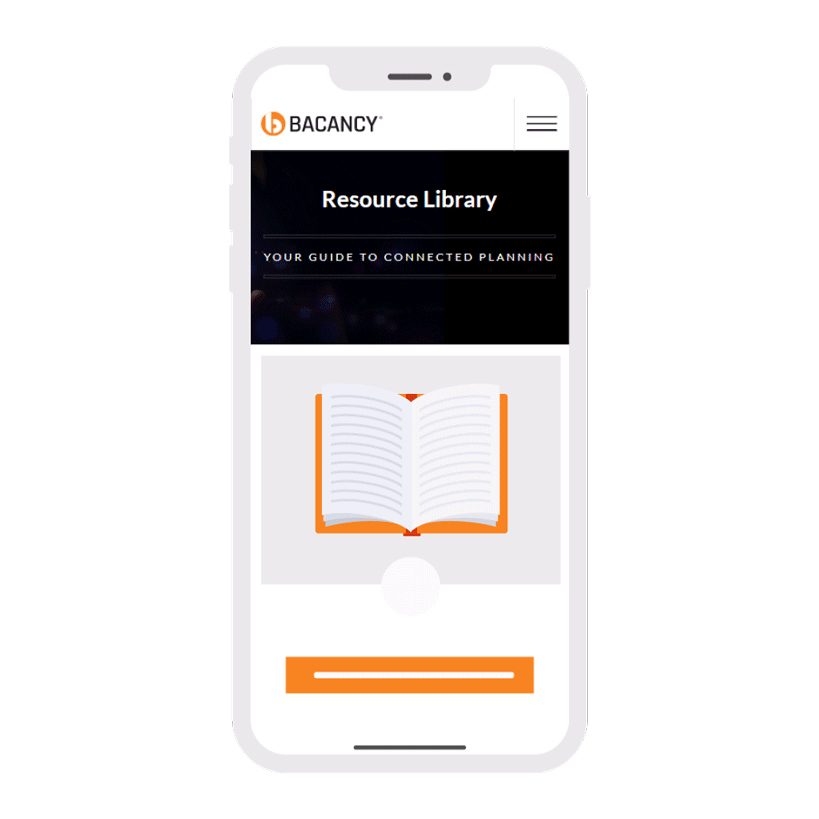 What is the best charging mode for your Electric Vehicle: AC or DC?
Shift to a SMART transportation system & learn about the effective EV Grid.
Download
Why Bacancy is the Pillar of Trust in the Indian EV Ecosystem?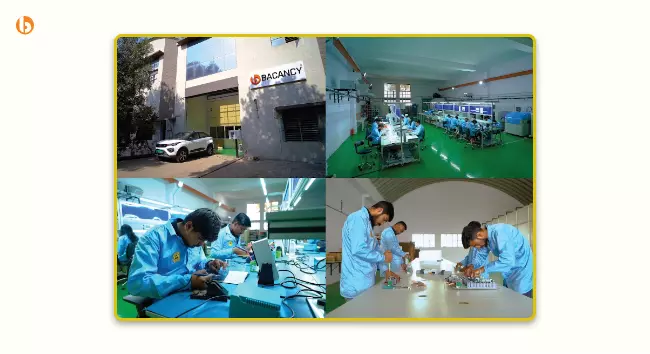 Having 16+ years of experience in core technologies, embedded, and hardware solutions, Bacancy is a proud manufacturer and distributor of motor controllers, battery management systems, and EV chargers that boost the Indian EV ecosystem. We have an in-house 3500 sq. feet manufacturing facility where our production engineers undertake the research and development to bring out excellent solutions.
The indigenous EV charging solutions that we have delivered in the market consist of Motor controller, CCS2 controller, and BMS. We do not rely on foreign imports and focus on quality hardware and embedded solutions for the EV industry. We neither entertain trading of products but instead believe in building custom solutions that benefit our clients. Encouraging 100% Indian technology and indigenous EV charging solutions, Bacancy is a preferred partner for upcoming global marvels of the EV industry.
Frequently Asked Questions (FAQs)
The Indian EV market was USD 5 billion in 2020 and is expected a growth of 44% CAGR to reach USD 47 billion by 2026.
Indian government has launched the FAME India (Faster Adoption & Manufacturing of Electric Vehicles in India) scheme to foster indigenous EV solutions.